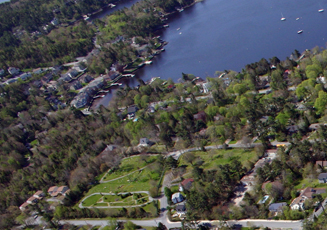 Aerial Of Brookside
Annual Service of Remembrance at Brookside Cemetery
Will be held on Sunday, September 24 at 2:30 pm, with Reverend Trevor Lightfoot from All Saints Anglican leading the service. Please try to attend if you can.
Brookside Cemetery Corporation (BCC) is a non profit organization, operated by a board of ten (10) trustees. BCC was incorporated in 1927, on land donated by Miss Mary Brockwell in 1881 for the use of the people of Bedford.
The Columbarium was installed in 2003.
Residents are encouraged to make donation by bequest or cash donations. Contact Ted Sceles at 835-3863 for information on the process and tax deductions.
Lot Sales Contact Jim Youden at 835-8857